Press
Reviews
---
"The minty lip balm is a dream, even though I'm not always a fan of mint this one is seriously good!" - From rainbowfeetblog instagram
Organic lip conditioner Rouge de love - "This lip conditioner not only has a beautiful rose-red tint, a heavenly aroma but is also handmade with organic and natural ingredients" - From unartificialbeauty instagram
Organic lip conditioner Flower child - "...absolutely amazing, very nourishing and smooth, strong pigmented and delicious smell like a heaven. I'm totally obsessed with them." From maitechu887 instagram
More reviews and mentions in the links below
http://organics-magazine.com/itha-london/
https://naturlily.wordpress.com/2016/07/05/no-makeup-makeup-look/
https://naturlily.wordpress.com/?s=itha+
http://www.skinsmatter.com/freefrom_skin_care_awards/winners/winners-16/make-up.html
https://theperidotmag.com/current-morning-skincare-routine-liz-tamara/
https://www.create.net/blog/134129-create-staff-picks-autumn-must-haves.html?utm_source=Facebook&utm_medium=social&utm_campaign=blog15
https://www.instagram.com/p/BKTC1DEAI9x/?taken-by=neikaian
https://www.instagram.com/p/BFBJboAo3Mk/?taken-by=rainbowfeetblog
https://www.instagram.com/p/BB0UxQczBbQ/?taken-by=unartificialbeauty
https://www.instagram.com/p/BEYIx0ktriE/?taken-by=naturlily
https://www.instagram.com/p/BGmsdExNrqV/?taken-by=naturlily
https://www.instagram.com/p/BG_rWkzNrqB/?taken-by=naturlily
https://www.instagram.com/p/BEmf66YuLc2/?taken-by=thespotbeauty
https://www.instagram.com/p/BIOZuqYDKID/?taken-by=thespotbeauty
https://www.instagram.com/p/BCc8lZ5I3Mg/
https://paulakhanbeauty.wordpress.com/2016/03/27/itha-organic-lipbalm/
Featured In
---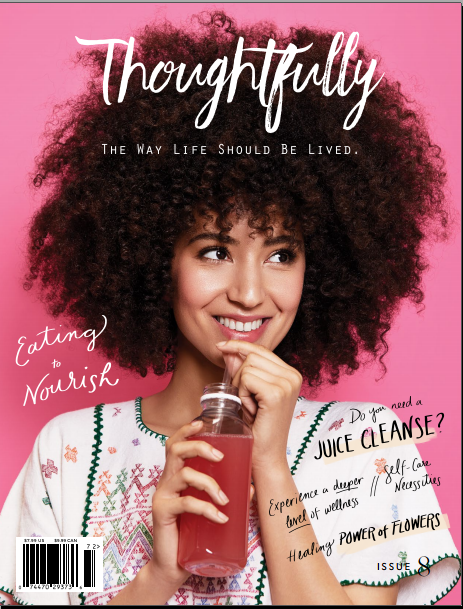 Our Organic Lip Conditioner in Orange Bloom is featured in the "Smooth sailing beauty" shot for the Thoughtfully magazine.
Find it on Issue 8, page 37, available from 1 May 2017.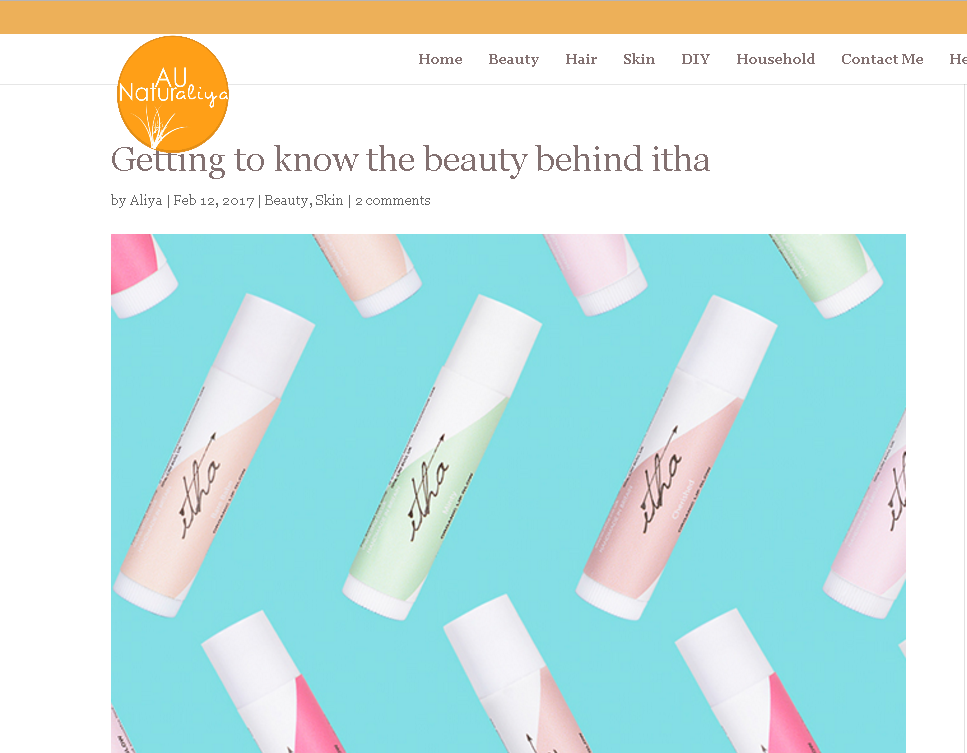 The lovely London based beauty blogger Aliya has uploaded a post on her blog - "Getting to know the beauty behind itha".
Head here to discovery the full story.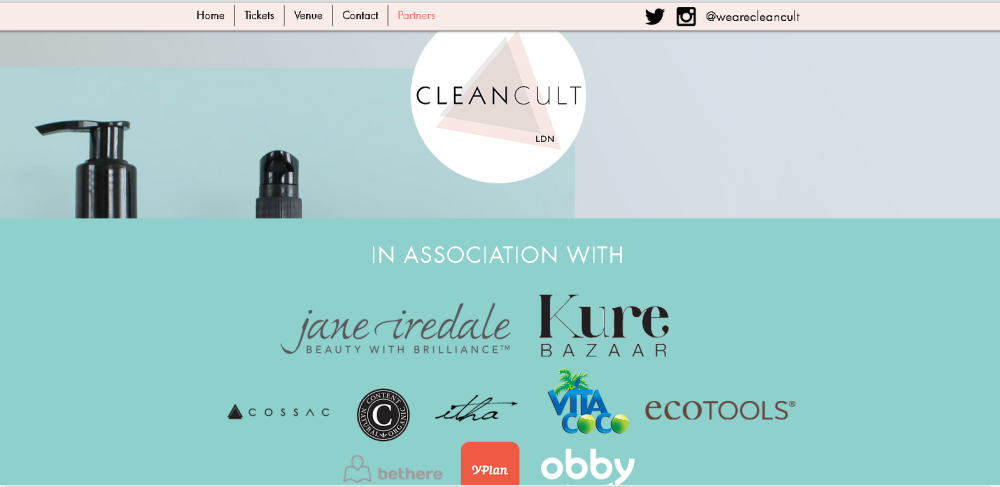 In association with "Clean cult" (2016)